Be Remarkable REIG, LLC., provides customized capital solutions, partners with and invest in best-of-class residential and commercial real estate investors, commercial contractors and developers throughout the United States.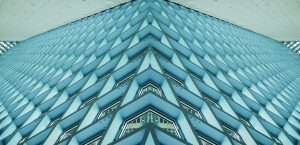 A CAPITAL SOLUTION ECOSYSTEM FOR BEST-IN-CLASS REAL ESTATE INVESTORS.
Small Balance Real Estate Lending: from $250k to $7MM, secured through underwriting based primarily on the property's value and net operating income (financial statements; tax returns not required).
Bridge & Mezzanine Financing: from $2MM to $100MM, secured through underwriting solely based on the property's value.
Conventional Commercial: from $5MM to $100MM, secured based on the property's value, net operating income, geographical location, and sponsor strength.
Real estate investors and owners receive expedited proceeds by selling or partnering with us, and receive the equity or financing needed to overcome various barriers such as:
Limited cash/equity available to purchase additional assets;
Limited cash/equity to complete value-added improvements;
Problems accessing credit through traditional lending channels;
Elongated sales cycles due to purchaser financing limitations.